This past week, I spoke with a former colleague and friend about an experience she had with a male executive at her job. We are both consultants for Big 4 firms and while we are at different companies we are easily able to share experiences and talk career strategy. One of the main things we talk about is career progression and challenges that are unique to women. Gender bias is one of those themes that comes up every so often and we usually just shrug it off, but not this time.
What is Gender Bias?
Diversity.com has a very comprehensive definition for gender bias. Essentially it is bias or preferences shown towards one gender over another.  Many companies have specific programs designed to educate on gender bias and establish support groups for women navigating the workplace.  However, even with these programs in place, women are still promoted into senior leadership roles at lower rates than men.  Most men say that they do not believe the work environment is any more challenging for women than it is for them. Privilege.
What Does Gender Bias Look Like?
My former colleague, let's call her Theresa, is on a big deal/high investment project at her firm. It's the first project with this particular client. So the stakes are high, and the company is working hard to be in a good position to extend the relationship (code word – additional revenue and billable work). The project has been staffed with the A-team resources. And they have been working extremely long hours for the last couple of months. Add to it that the program is under staffed and as you can imagine it's more than a little stressful. Theresa had a vacation planned. But when a major deliverable was behind the project leader told the team that vacation plans needed to be put on hold. Theresa was a team player and sucked it up (thank God for trip insurance) and cancelled her plans.
A couple of weeks later, when the emergency was resolved, she met with her senior leader to discuss rescheduling her vacation. She also wanted a few extra days to deal with personal issues that she let slide during the
vacation blackout. Her manager was less than enthusiastic about extending her vacation time to accommodate this request. He suggested that she was not committed by disappearing on the team and a high-demand client. Theresa is up for promotion and of course this made her concerned about taking vacation plus the extra days.
Oh really?
Theresa has a male colleague named Chris on the same project. Chris has been on the project a little longer than Theresa and she has noticed that the senior leader has a great relationship with him in general. They occasionally go to lunch together, they often work together one on one. Most of the project team travels from different states each week to support the project, and often the senior leader and Chris travel from the airport together. As Theresa and I were discussing this scenario, we both agreed that there's nothing wrong with any of this. As a side note: It does speak to how men often network organically and this is an inherent benefit that is often more challenging for women.
Here's where the story gets interesting. Chris recently met with the senior leader and told him that he is having personal issues at home with his family.  To add some balance to his home life, he would need to reduce his travel commitments. The senior leader immediately suggested figuring out a schedule that would allow more time at home. He was not counseled about how this would affect his readiness for promotion. Chris was told that the firm is very supportive of flexible work arrangements and the team will make adjustments to support him.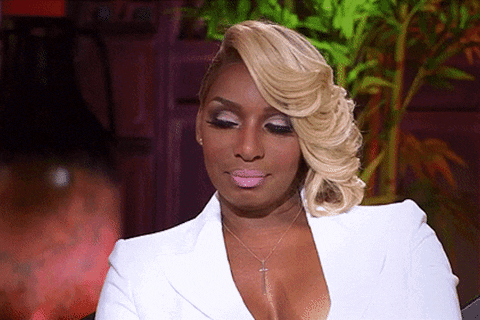 Sooo let that sink in for a minute. Theresa is not committed, Chris is encouraged to work remote so he can spend more time with his family. What is wrong with this picture? Here's a hint: everything. Gender bias in the workplace is a very real thing. This senior leader probably does not even realize that he handled two similar situations in very different and imbalanced ways.
Yes, this is gender bias. What should she do about it?
Theresa and I decided that she HAD to confront the senior manager and I'll tell you why. If she let this ride and avoided confronting him, he would likely walk away believing that his feedback was warranted and she was a pushover. Not a great way to be perceived if you are trying to be promoted.
So if you ever find yourself in this situation Speak up for yourself. Have a conversation with leadership. Let your manager know that taking personal time is not a sign of your lack of commitment and you fully intend to meet your work obligations.  Tell him how you will do that, whether that is completing the work prior to leaving or delegating to other team members. Be firm.
Key takeaway
When you speak up for yourself you demonstrate that you are confident enough to effectively manage your personal needs and those of the job. This is critical for long-term success and one of the things that senior leadership considers more often with women. Firms are hesitant to promote women who openly struggle with work life balance because it does not get easier as you move into the senior ranks. There will only be more demands on your time and you will need to make the call on what is priority and what can wait. Hopefully if you face gender bias you now feel more empowered to handle it.
Have you ever experienced gender bias? How do you deal with and overcome gender bias in the workplace? How did you respond?